Patricia fuentecanteña Lorenzana is a 22 year old who combines his work in a supermarket with daily fitness
A little less than a year began training to compete and connected with the sport that she said, "is the most beautiful game I've ever practiced." He began competing in the category of 'Miss Bikini' and being just a rookie in this sport has won three awards, one third place in the championship of Personal trainer DC's competition. This year will begin to train for a new form, Body Shape a challenge that feels very excited and requires further definition of the body.
'What competitions are presented?
The first was in Torrejon de Velasco (Madrid). At first I just thought extremeñas introduce me to competitions perome ventured down as a good competitor and was first. The second was the championship Extremadura also was first.And finally the championship of Valencia, which was the championship of Spain in which 16 competitors I was the third.
Why you practice this sport?
Because it's very nice. I started in this sport to change a little, he was always very stressed and this is a sport that frees you very much, apart from physical exercise also free your mind, you forget everything.
When did you realize you could get away?
I think the person who proposes not take long to realize that. I started at the gym, but had done nothing, and a friend suggested me to get started in bodybuilding. It was a matter of a month that looked me a trainer and started training to compete and see where I have come.
Do you think anyone is valid for bodybuilding?
-The physical you must accompany a lot, it was the first thing I told my coach. A person who is wide or more gordita is much more work needs to get results. You will lose weight, but if you want to devote to this sport will cost a lot more work. Although I think everyone can.
What felt to win your first competition?
'I do not believe it. When I got there there were very good people, including European champion who was second. I just kept looking around and think oh dear where I've gotten! When I was called to the scene said my name, I did not even notice me. And when receiving the prize a lot of emotion, do not you think you've got there.
'What exactly are bodybuilding competitions' Miss Bikini'?
-Entras In a room with all your friends and first start by paint you. Eat some carbohydrates and protein have only hydrates the body to grab a little volume, to mark the veins … When they go out to compete have to try to look out for you, so you can not stand, you have to be all the while doing poses. In this category are much fixed on the part of the buttock and legs, which was best carried.
-In Personally, how do you see the future? Do you plan to continue competing?
Yes, and also I'm looking forward. I begin to train in January to introduce me to the competitions in November. Also this year I have a new challenge, Body Shape category, which is more muscular and calls for definition of the body. It requires much more effort and perseverance. But I'm looking forward to get ready because this year I have a new trainer who is world champion and has trained more than 200 competitors, is very good and I'm very motivated.
What is for you the bodybuilding and what you say to those who see it as negative connotations?
For me it is the art of creating the body. It is a sport in which you try to have a strong body and definition, in which you try to maintain a higher definition and body symmetry. Bodybuilding is perseverance, willpower, diet … I know there are many negative connotations of bodybuilding, people see it all anabolic steroids but is not, at least in my case. I think it's one of the worst watched sports, but this is not only fitness and diet, there is much work behind the you have to be very excited and eager to work, a lot of perseverance.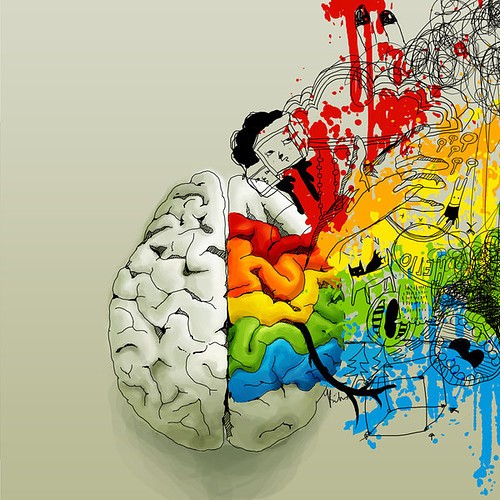 To those outside the environment of accounting and finance will find it a bit irrational compare accounting with an art like painting, music, poetry, etc., because they see anything that contains numbers with a gray or dark .
But to all who work in this industry they know that colors are part of the analysis of the information. A good example is indicating the writer Diego A. Sosa Sosa in his book Rainbow Financial, where he describes some colors of Online bookkeeping services as follows:
White : clear your financial situation.
Red : financial problems, debts, etc.
Orange : reduced costs and increased revenue.
Blue : different ways of earning money.
Green : investments.
Violet : budgets.
The art also accounting for ease of harmonious collection of financial information, having a clear idea of the economic situation of a company or organization.
The counter has a unique ability to bring order. Order on invoices, deposits, checks, bank accounts … at the entrance of the books and balance sheets … and in everything that relates to taxation and taxation.
Performing this task requires a solemn intellectual and artistic ability, because it can transform a real accounting disorder in balance and harmony, easing the work of his superior.
The accountant is an artist. An artist able to turn a frightening amount of unfathomable numbers in a rainbow of accounting information.
Today we will see 8 movies about great artists that you can not leave indifferent: are filled with ideas, passion, desire to fly above the mediocrity that surrounds them. And they do so always… sometimes at the cost of his own life, delivered to the creation to the last breath.
Painters and some sculptors who lived with great intensity every moment of their lives, almost always very difficult. The film has given them the universal and popular projection that many did not have. Movies with lots of prizes, awards that sometimes these artists got in life, but never in the proportion excessive that today are bought his works: if they were alive, they would be billionaires. To know more about these great people, please visit project free tv.
#8 Lust for Life (1956), Vincente Minnelli
Vincent van Gogh (Kirk Douglas) in the splendor of his artistic mastery and emotional decline, and meanwhile the complex friendship with Gauguin (Anthony Quinn), another very different painter technically, but also passionate.
#7 Camille Claudel (1988), Bruno Nuytten
Rise and fall of a young painter and sculptor, Camille Claudel (Isabelle Adjani), madly in love with a sculptor of Fame, older than her, Rodin (Gerard Depardieu). A journey into madness in very extreme proportions.
#6 Vincent & Theo (1990), Robert Altman
Another version of key episodes in the life of Van Gogh, this time emphasizing in its humanly more sickly side and in his relationship with his brother, his great admirer and protector. WithTim Roth and Phil Rhys.
See also: 10 movies about mental illness
#5 Surviving Picasso (1996), James Ivory
Anthony Hopkins plays Picasso over 10 years with passionate love affairs and many whims, stinginess and odd sense of humor. With Natascha McElhone and Julianne Moore.
#4 Pollock (2000), Ed Harris
Jackson Pollock (Ed Harris) and Lee Krasner (Marcia Gay Harden), painters and lovers, is located in the center of the New York art world. Isolated to pursue what you love most, and she helps him become the first painter of the United States in the 1940s. Fame and fortune on a high, but also serious crisis with violent episodes.
#3 Frida (2002), Julie Taymor
Frida Kahlo (Salma Hayek) lived a torment after a bus accident at age 18. That did not prevent him paint a lot, know world, and love with great intensity to men and women. With Alfred Molina, Antonio Banderas and Ashley Judd
See also: 11 actors who beautifully recreated characters in real life
#2-the girl with a Pearl (2003), Peter Webber
Holland, 1665. Griet (Scarlett Johansson) goes to serve in the House of Johannes Vermeer (Colin Firth), who will go into the world of his painting. A platonic love which will give to the world a considered portrait a a magnificent work of art.
#1 Modigliani (2004), Mick Davis
Year 1919, Paris. Rivalry between Picassor (Omid Djalili), and Modigliani (Andy García), to such an extent that the two artists come to compete in one of the most important contests of the season. Narcissism, art, arrogance, women and those glorious hands that could generate admired works throughout history.
It is the background music of all Mascarene Islands, but particularly one with Mauritius villas. The Séga arrived at these latitudes hand and nostalgia of slaves , especially Africans and Indians, brought to this part of the world by European settlers.Amid this atmosphere, the music of those poor hostages merged with that of their oppressors, especially rhythms such as polka or the crew.
Today, centuries later, the Séga is over also combined with more modern rhythms. So jazz and reggae have blended so well with the sounds of traditional music that has come to create a new style, the seggae, causing furor music and sounds from every corner of the island .
The Ravanes, some drums portentous and very typical, become the kings that mark the rhythm of cheerful séga. Accompanied by maravane and the triangle, the Ravanes invade the airwaves of radio stations, means of transport, bars area, popular festivals and even weddings Westerners who choose this paradise to seal their commitment of love.
The séga not usually written letter and walk hand improvisation. Cantos filled with gasps and exclamations that accompany the dances performed with roguish, sensual tone and, on many occasions, lewd. It is the result of a free dance, perhaps the only product glimpse of freedom that could keep those slaves.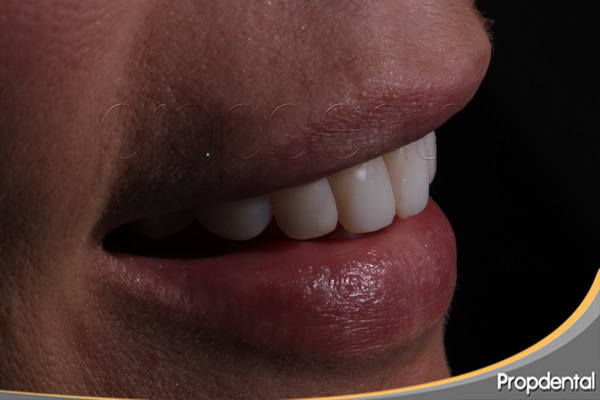 If estudiásemos dentistry we should be aware that in the race we are taught to take care of the oral health of the patient, to learn new techniques, processes and ways of working, but we teach to be a little dentists artists as to develop and design the perfect smile patient clinical Propdental is necessary to know a little about the art of giving to his mouth almost perfect results.
A dentist and an artist
The art of a dentist is in situations like in placing porcelain veneers without dental carved or dental implants immediately loaded with fixed teeth at the time for which patient to maintain the aesthetic dental from day one with all exact measurements needed to make your piece is perfect as Freedom Dental Melbourne have been doing.
Dental veneers without carving
Through dental veneers without carving made by the specialist dental aesthetics clinics Propdental is possible to design the perfect smile as if art were our patients.
Apply now your first free visit clinics Propdental to assess how we can improve the aesthetics of your smile using porcelain veneers uncut tooth .
Immediate load implants
These hairpieces and temporary fixed teeth are placed by the implantologist at the same time of implant placement immediately loaded and each tooth is prepared in Propdental clinics so that the piece is as close as possible to your natural teeth, both color in shape, height and width of the piece, that it seems even something simple, but it requires some art for creating a fixed teeth at the time as when a craftsman designs a vessel.
SIU will continue to be Ensemble-in-Residence at the Aaron Copland School of Music of Queens College for the 2008-09 concert season. As part of the residency SIU will present a series of concerts featuring premieres of student works and a concert featuring the works of modern American masters. To date SIU has premiered over 60 works by Queens College composers.
Directors David Fulmer and Eliot Gattegno honored by the city of Porto Alegre for their visit in August of 2007. While there Fulmer and Gattegno performed recitals, presented lectures and masterclasses, along with appearing as soloists with the Orquestra da Camera Theatro Sao Pedro.